Pressure vessel design that takes the pressure off you and your team. It's becoming less practical for many companies to maintain an in-house engineering staff. That's where we come in—whenever you need us, on a one-time basis, or a sole source.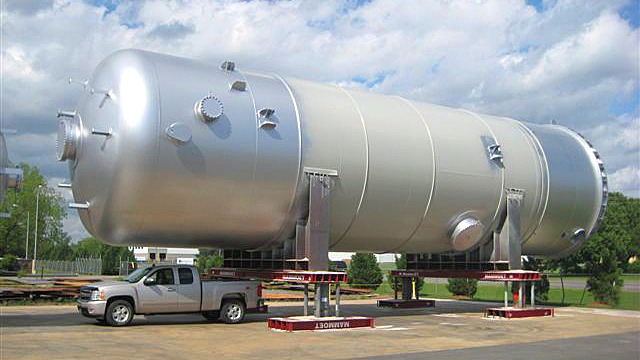 Rely on our experience and knowledge in pressure vessel design to get the results you need
ASME pressure vessel design performed in accordance with ASME Sect VIII, Division 1
Unique pressure vessel components that fall under the "good engineering practices" section of U-2(g) of the code
Pressure vessel design provided in Codeware's Compress
Detailed fabrication drawings provided in AutoCAD or SolidWorks
Will cater to your specific drawing guidelines from your provided "go bys"
Now offering support for pressure vessel shipments into many areas of Canada
Refiners
We have designed and detailed Adsorbers, Fractionators, Reactors, Receivers, Filters, Tall Towers and just about any other vessel variant used in petroleum processing. Our extensive experience means that we are familiar with your general, hydrogen and carbonate cracking, service requirements.
Refiner Clients
We design for a number of the petroleum refiners such as Tesoro, Shell, Chevron, British Petroleum, Marathon, Standard Oil, Big West Oil, as well as specialty oil developers like Lubrizol. We have also worked extensively with the Engineering, Procurement, and Construction firms (EPC) like Fluor, Jacobs, Worley Parsons, Ambitech, Anvil and Mustang.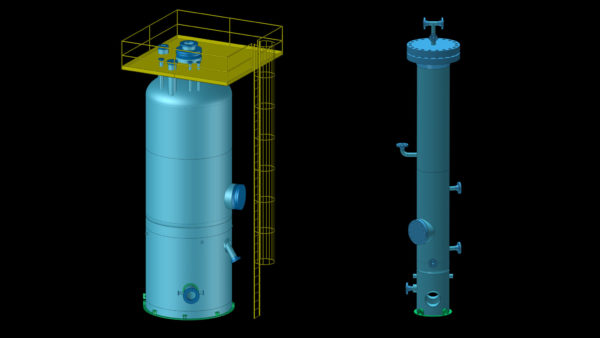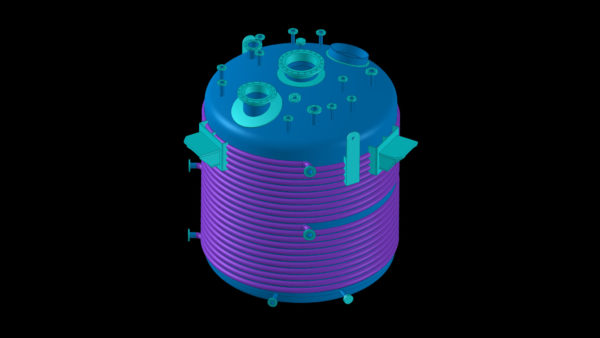 Chemical, Agricultural Chemical & Pharmaceutical Markets
Many of our clients service the Chemical, Agricultural Chemical, and Pharmaceutical Industries. We have experience with both shop-fabricated and field-erected pressure vessels.
Drums, Reactors, Condensers, Knockout Pots, and any other design styles can be managed by our competent staff. Sanitary service, polished, high temperature service, cyclic service, and most other requirements are also easily manageable.
Some of the end-users our fabrication clients build for are; Dow Chemical, Dow Corning, and Archer Daniels Midland.
Power Generation
New Century Engineering + Design also has experience in steam separation vessels for the overseas geothermal industry.
Canadian Registration
We now have the capabilities in place to support pressure vessel shipments into British Columbia, Alberta, Saskatchewan, and Ontario. We have the professional engineering resources and the certifications available to submit to these provincial authorities and obtain the required CRN numbers.
Fabrication Support
While our main focus is providing engineering and detailing support to the pressure vessel fabrication community, we can help you source a pressure vessel. We work with, and have developed relationships with, fabricators all over the country and we can help you select the right fabricator for your job.